What is a 3D strategy and how can it work for you?
We have been developing and understanding how 3D collateral affects businesses since 2007. Our unique consultancy style approach to your use of 3D will give you a comprehensive 3D-based business strategy. A 3D technology-based strategy leverages advanced 3D technology to improve market differentiation, enhance customer engagement, and optimize operational excellence. This approach enables businesses to stay ahead of the curve and gain a competitive advantage in today's rapidly changing market.
We combine business strategy with 3D based skills.
Everything we do is insightful, meaningful, and results-driven.
We have been developing and understanding how 3D collateral affects businesses for over 15 years.
Our unique consultancy style approach to your use of 3D will give you a comprehensive 3D strategy.
The use of 3D models and 3D applications is increasing and we believe every business should consider 3D as a part of their operating strategy and marketing campaigns. By working with us, you will gain a greater understanding of 3D in all of its forms and we will help you decide the best approach for your business.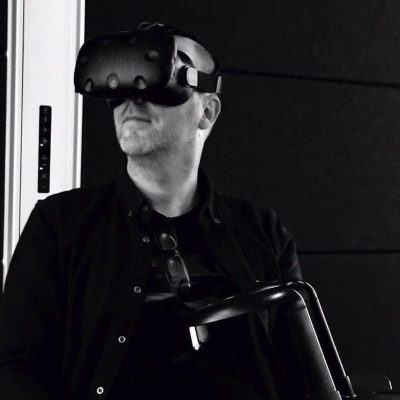 We build 3D strategies and services to help businesses grow.
It's about evaluation, understanding, education, implementation, and reflection. These key considerations make the basis of delivering 3D strategies.
Why have you considered using 3D now? What expectation do you have? Have you ever used 3D before?
+ We will find out how your business responds to customer requests for 3D-related collateral.
+ We evaluate your CGI and 3D collateral currently in the public domain.
+ We audit a sample of your 3D models, in all its' forms.
+ We check your website: traffic, device demographic, and platforms.
+ Pre-evaluation questions and answer survey. How do you use 3D in your business?
+ What are the individual requirements for 3D within your business?
+ How do these requirements cross-pollinates pollinate or overlap in departments?
+ How do you handle image creation and requests?
+ How do you use 3D in your marketing collateral and social media?
Our Boston Matrix will help us understand which application and technology best suit your
business and your customers' requirements.
+ 3rd party suppliers; what they can offer, the relevance and quality of their collateral.
+ Models; 3D outputs, mesh auditing, quad levels, poly counts, file formats, and levels of detail.
+ Your marketing strategy and brand alignment, relating to all things 3D.
+ Your infrastructure, software, and hardware.
+ Defining your company's aspirations and existing workflows.
+ Understanding your departments and how 3D can work for them.
+ Your 3D abilities, frustrations, bottlenecks, wish lists, and desires.
+ Your key requirements, what are you missing?
+ The best modeling for your needs: BIM, ICF, or Revit?
+ How can CGI, The Visualiser, and MODE help your business?
You will leave inspired and ready to explore further.
At DoDa we hold 3D discovery workshops. During the workshop, you will be immersed in cutting-edge 3D technologies and their applications.
We will explore VR Headsets, photo-realistic imagery, augmented reality, 3D printing, and much more. You can touch, play and experience to find out what fits your project, aspirations, and marketing plan best. We will demonstrate the commercial benefits of 3D to your business, answering the key questions:
+ How can 3D help sell my products?
+ How do we share our 3D models?
+ How do we expose our customers to our 3D collateral?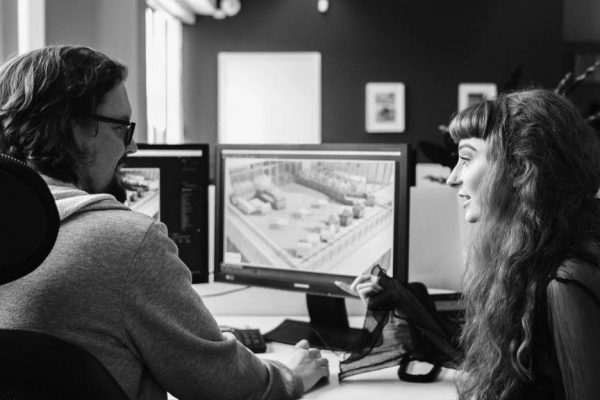 Once we have collated the findings and analyzed the data, listened to your requirements we will give you a results document. Are your models fit for purpose? Am I offering the correct file formats? How can my customers use our 3D collateral?
This will give you a full understanding of how your business manages and utilizes its 3D collateral. Based on your requirements, we offer our suggestions on how your business should consider the implementation of new 3D applications.
Start:
Our list of initial tasks & suggestions will give you the perfect start.
+We will give you key actions and considerations.
+ We will identify your short, medium, and long-term goals with respect to 3D.
+ We will identify specific projects and access essential services quickly. Such as animations, model types, and outputs.
Now that you have a better understanding of your 3D collateral and our 3D applications, you can dip your toe in our digital pond.
This is your chance to try out a few 3D applications and develop your potential offering. Tick those boxes and satisfy a few curiosities.
You can use our research and development team to create test pilots and samples. By creating specifically tailored samples utilising your products, the knowledge gained can be invaluable. This journey of discovery isn't as expensive as you might think. Our approach is simple, find a good tech and harness its potential. We're not creating new technologies but effectively utilising existing applications for your business. As a part of your 3D strategy, your staff's involvement is paramount. They will be learning how to manipulate the 3D resources to drive sales, refining their presentation techniques, and finding new and potential customers with your 3D tools at their disposal.
Are you starting to think about the natural progression of your 3D collateral and applications? Consider a marketing campaign to promote your new collateral which may contain a few teaser animations, models, or videos.
We consider our engagement with you a continual process.
 As new technologies develop, so can your 3D strategy. Keep up with the competition by trying new things and creating more marketing material.
There's no doubt that technology and digital trends evolve quickly. It's our commitment to keeping you up to date and in front of the curve. Let's collaborate
Got a project?
We're a down-to-earth team of creatives who are excited about unique ideas and help like-minded companies to create exceptional projects.
Do Digital Agency has working since 2007 with hundreds of clients, including Property Developers, Architects, Manufacturers, Design and Build and Marketing Design Agencies across the UK. We produce Static, Motion and Interactive 3d marketing packages. We help businesses, organisations and design agencies to harness 3D technologies, creating extraordinary visuals & engaging experiences.

Images – 3d Visualisation – Photo Montage – CGI – 3d Modelling – Walkthroughs – Flythroughs – Explainer Videos – Animation – Cinematics – Cinemagraphs – User Guide Animations – Motion Graphics – Realtime Experiences & Content – 360 Virtual Tours – 3D Product Viewers – 3D Configurators – Metaverse – Virtual Worlds – Virtual Reality – VR Training Aids – Virtual Reality and Interactive Property Marketing – 3D Animation and CGIs for Planning – CGI Company – Photo Montage and VVMs (Visually verified montages) – 3D Architectural Visualisation – 3D Rendering Services – 3D Visualisation Service – Virtual Reality and 360 – Full Property Marketing Packages and 3D Architectural Visualisation & Illustration as well as being a 3D Modelling Company
Working with clients in London, Cardiff, Swansea, Bristol, Birmingham, Manchester, Liverpool, Glasgow, Leeds, Sheffield, Bradford, Newcastle, United Kingdom – UK – Wales