Account Manager
Hywel Glynn-Jones
Services
Static, Motion, Interactive, Graphic
Deliverables
Imagery + Photography + Animation + 360 Tour + Website + Brochure
Xavier Rush of Rush Residential and HQ Hair Transplants approached Do Digital Agency to develop and create a suite of marketing content to promote a new property development. Located in the heart of Penarth, a very sought after location bordering Cardiff on the South Wales coast, the development aimed to set new standards. Offering luxurious living and well considered spaces, split across three levels and including two penthouse apartments, Windsor Gardens was designed to impress and set for Do Digital to create awe-inspiring content.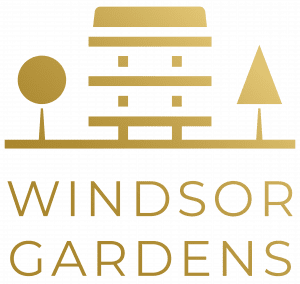 Collaborating closely with the architect and client, Do Digital identified a number of apartments to illustrate the varying sizes and types of spaces available to the buyer. Our static and interactive artists soon transformed these into digital twins, an exact replica of the yet unbuilt building, in order to capture the splendour and architecture of the Windsor Gardens concept. 
Each apartment chosen included a suite of content; imagery, animations and 360 tours. Helping any interested buyer to explore the space from the comfort of their phone, tablet or pc.     
Creating a website to promote the development, Do Digital made the Windsor Gardens property experience easily accessible. The content is simple to navigate and informative, whilst mirroring the quality and premium values offered by the design. 
Through several creative-led sessions and a thorough design process, the required content was composed, curated and refined before being added to the website and brochure. Each representing the development accurately and succinctly, offering both agent and buyer a clear and beautiful overview of the spaces available.
During the website and brochure development, the core values and branding of the development needed to remain prominent. Working together, the departments within Do Digital were able to ensure the project DNA remained consistent throughout without sacrificing any design details.
The entire project was completed within 3 months, which ensured both the agent, Nexa Cardiff, and the client were able to promote the property quickly and effectively using the array of content provided by Do Digital Agency.
The Conclusion 
Do Digital Agency were able to offer Rush Residential a complete digital package; Static, Motion, Interactive and Graphic content. The quartet of services working together under one business provided seamless and streamlined support from beginning to end.
This combined with years of experience and a willingness to deliver unparalleled levels of service ensured a very efficient and effective project, which Do Digital is extremely proud of.
As a business Do Digital is fortunate enough to work on projects all over the world but always excited to collaborate and deliver projects within Wales; Windsor Gardens is no exception and will look sensational upon completion. 
If you'd like to learn more about what we can do for you and your property development get in touch or have a look at our website for other examples:  Do Digital Agency 
Let's collaborate
Got a project?
We're a down-to-earth team of creatives who are excited about unique ideas and help like-minded companies to create exceptional projects.
Do Digital Agency has working since 2007 with hundreds of clients, including Property Developers, Architects, Manufacturers, Design and Build and Marketing Design Agencies across the UK. We produce Static, Motion and Interactive 3d marketing packages. We help businesses, organisations and design agencies to harness 3D technologies, creating extraordinary visuals & engaging experiences.

Images – 3d Visualisation – Photo Montage – CGI – 3d Modelling – Walkthroughs – Flythroughs – Explainer Videos – Animation – Cinematics – Cinemagraphs – User Guide Animations – Motion Graphics – Realtime Experiences & Content – 360 Virtual Tours – 3D Product Viewers – 3D Configurators – Metaverse – Virtual Worlds – Virtual Reality – VR Training Aids – Virtual Reality and Interactive Property Marketing – 3D Animation and CGIs for Planning – CGI Company – Photo Montage and VVMs (Visually verified montages) – 3D Architectural Visualisation – 3D Rendering Services – 3D Visualisation Service – Virtual Reality and 360 – Full Property Marketing Packages and 3D Architectural Visualisation & Illustration as well as being a 3D Modelling Company
Working with clients in London, Cardiff, Swansea, Bristol, Birmingham, Manchester, Liverpool, Glasgow, Leeds, Sheffield, Bradford, Newcastle, United Kingdom – UK – Wales