3D model viewers | 3D For ECommerce | online interactive content & story telling
Interactive 3D experiences give you the edge to stand out from your competition and help satisfy the ever-increasing and digitally savvy audience. Increase your sales using our Interactive Model Viewers or 3D Ecommerce Product Viewers.
3D product viewers for ecommerce
The ultimate interactive experience. Selling to your customers from the comfort of their home seems more relevant now than ever before.
According to Shopify has shown that visitors that have interacted with a 3d Model were 44% more likely to add a product to their cart and 27% were more likely to complete their purchase. When visitors viewed their product using augmented reality, they become 65% more likely to make a purchase.
3D for the web is becoming more and more popular with the likes of big eCommerce providers supporting this integration. We continue to create immersive experiences for your customers to help drive more completed sales.
Utilising technology to benefit your business
As our mobile devices, tablets, and desktops become more powerful, so does our ability to harness its potential of creating unique and memorable experiences for your customers.
Our developments for web, interactive & 3D eCommerce for mobile and desktop are allowing your customers to really understand and interact with your products.
Seamless integration is the key to make sure that your customers have a memorable user experience, integrating a 3D viewer or configurator within your new or existing site.
We are able to integrate a 3D viewer or Configurator for most eCommerce platforms; WooCommerce (WordPress), Shopify & Magento. Having 3D models offers a more flexible approach than traditional photography methods.
With the ability to change models and create photorealistic imagery, colour variations, lifestyle shots, interactive experiences, animations and more – it really is a cost-effective way to get the most out of your products.
Compatible with eCommerce platforms.
We create online and embedded 3D interactive & viewable content for ecommerce stores. Our informative, inspirational story telling applications work seamlessly via your web browser. As our mobile devices, tablets, and desktops become more powerful, so does our ability to harness their potential to create unique and memorable experiences for your customers.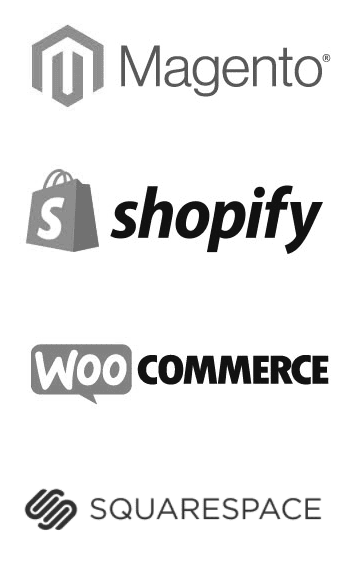 Interactive 3d Model Viewers
The new power of WebGL technology.
Our desktop visualiser tool. Our most comprehensive visualiser platform yet. A desktop visualiser that performs without the constraints of web browsers. The visualiser is the perfect tool for marketers and sales departments. Giving you full control of our lighting, material platform with complete flexibility.
Key features: Image backdrops, limitless colour options, view from any angle, move and rotate several lights, save the image, icon creator. With more features to follow.
Let's collaborate
Got a project?
We're a down-to-earth team of creatives who are excited about unique ideas and help like-minded companies to create exceptional projects.
Do Digital Agency has working since 2007 with hundreds of clients, including Property Developers, Architects, Manufacturers, Design and Build and Marketing Design Agencies across the UK. We produce Static, Motion and Interactive 3d marketing packages. We help businesses, organisations and design agencies to harness 3D technologies, creating extraordinary visuals & engaging experiences.

Images – 3d Visualisation – Photo Montage – CGI – 3d Modelling – Walkthroughs – Flythroughs – Explainer Videos – Animation – Cinematics – Cinemagraphs – User Guide Animations – Motion Graphics – Realtime Experiences & Content – 360 Virtual Tours – 3D Product Viewers – 3D Configurators – Metaverse – Virtual Worlds – Virtual Reality – VR Training Aids – Virtual Reality and Interactive Property Marketing – 3D Animation and CGIs for Planning – CGI Company – Photo Montage and VVMs (Visually verified montages) – 3D Architectural Visualisation – 3D Rendering Services – 3D Visualisation Service – Virtual Reality and 360 – Full Property Marketing Packages and 3D Architectural Visualisation & Illustration as well as being a 3D Modelling Company
Working with clients in London, Cardiff, Swansea, Bristol, Birmingham, Manchester, Liverpool, Glasgow, Leeds, Sheffield, Bradford, Newcastle, United Kingdom – UK – Wales