Going Digital
Giving you the very best platform to impress.
Can we persuade you to go digital?
We like to think we can! So what are the benefits of going digital? Ask our Creative Team.
Our years of experience, means we're no stranger to a studio or location photoshoot. The organisation required to create a series of photographs for a campaign is wide, varied, and can be very labour intensive. We consider all of the facets involved forming the basis of our argument for you to go digital.
What's involved? We consider the following.
There's more to photography than meets the eye. We believe that digital photography can compete with real-world photography. We truly respect photographers' skills required to create great imagery. We're all professionals and we certainly hope you will consider both options.
+ Carbon Foot Print, Waste & Logistics
+ Costs
+ Management
+ Flexibility
+ Revisits
+ Professional Services
Carbon Foot Print, Waste & Logistics. Riding our bikes to work.
Once you've fully audited a combination of elements involved, from shipping products in lorries to creating the product, the carbon footprint can be considerable. A real-world photo shoot requires a vast array of people and mechanisms to work.
As our product is digital nothing is real. Our PC's consume electricity of course, so our office does produce carbon but considerably less than the alternative. That's why we ride our bikes to work. Creating less.
Waste is also a factor. What happens to the remaining product? Can it be re-used or sold on? If it's digital the storage costs are minimal and the pixels never get dusty. Waste packaging needs to be considered too, our product travels through the digital pipeline.
Logistics is another factor. We can work remotely and in anyone in any part of the world. We share our screens so you can see what we're doing in real-time. You can direct your digital photoshoot from the comfort of your own premises. So what's involved? Travel, hiring the studio or location, professional services, product creation, creative direction and much more. These combined can add up to a very high cost.
Our digital photoshoots have considerably fewer costs. The product doesn't need to be manufactured.
There is a cost to create 3D models for manufacturing and that's part of the cost. But typically these are available and harvesting imagery for your 3D collateral makes perfect sense.
A real-world photoshoot requires several elements to align and people need to be managed. This can make the process drawn out and complicated.
Is the location or studio available? Is the team available?
We have several artists so there is always someone available. Our workflow is universal, so anyone can work on your project.

Our digital photoshoot offers total control and the chance to experiment. Try new colours, lighting, camera angles etc. Give us the chance to inspire you.
Take advantage of the technology and the power it offers. Get instant results and develop a series of images that are truly crafted and considered.
Why not consumer test imagery before they are finalised?
You can preview imagery in context, mocking up 2D brochures and websites. We give you the ability to refine and polish your imagery. Need more images but the location or studio is no longer available? As your requirements for more content increases it's now easier to revisit the digital photoshoot.
You can send in a request for alternative colour options and continue to evolve your digital scenes. We can meet your appetite for new or alternative collateral. We will quickly re-render your images with minimal costs with the latest product developments making sure your images are always current and up to date.
We have several parallels with a real photoshoot. Our creative director can get the best of your digital photoshoot.
Our creative director's experience in planning a series of photoshoots translates perfectly into 3D and our workflow. Combined with the additional benefits and flexibility that 3D can offer we can easily compete with the traditional methods. Our team of 15 3D artists works tirelessly to fulfill your digital requirements and make the latest technological advances available to you.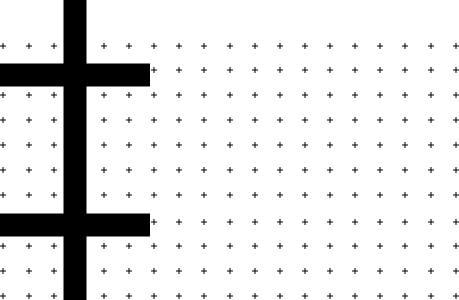 There are so many more opportunities available to you. The story doesn't just stop at 2D imagery. Upgrading your static imagery to animations is simple. Go interactive, let your audience configure and explore your product. Let's collaborate
Got a project?
We're a down-to-earth team of creatives who are excited about unique ideas and help like-minded companies to create exceptional projects.
Do Digital Agency has working since 2007 with hundreds of clients, including Property Developers, Architects, Manufacturers, Design and Build and Marketing Design Agencies across the UK. We produce Static, Motion and Interactive 3d marketing packages. We help businesses, organisations and design agencies to harness 3D technologies, creating extraordinary visuals & engaging experiences.

Images – 3d Visualisation – Photo Montage – CGI – 3d Modelling – Walkthroughs – Flythroughs – Explainer Videos – Animation – Cinematics – Cinemagraphs – User Guide Animations – Motion Graphics – Realtime Experiences & Content – 360 Virtual Tours – 3D Product Viewers – 3D Configurators – Metaverse – Virtual Worlds – Virtual Reality – VR Training Aids – Virtual Reality and Interactive Property Marketing – 3D Animation and CGIs for Planning – CGI Company – Photo Montage and VVMs (Visually verified montages) – 3D Architectural Visualisation – 3D Rendering Services – 3D Visualisation Service – Virtual Reality and 360 – Full Property Marketing Packages and 3D Architectural Visualisation & Illustration as well as being a 3D Modelling Company
Working with clients in London, Cardiff, Swansea, Bristol, Birmingham, Manchester, Liverpool, Glasgow, Leeds, Sheffield, Bradford, Newcastle, United Kingdom – UK – Wales